Brought to you in part by: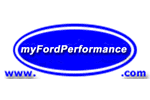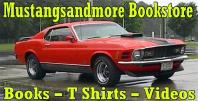 .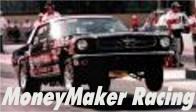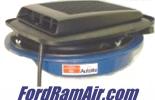 Mustangsandmore Forums
'94 to '03 -- The SN95 Mustang
Rear Brakes Not Working


profile | register | preferences | faq | search
Author
Topic: Rear Brakes Not Working
whitesho
Journeyman

Posts: 1
From: Benton, KY USA
Registered: Dec 2002

posted 12-29-2002 10:38 AM

---

The brakes on my 94 Mustang are not working. The pads were replaced like normal using the special tool to screw the calipers back in and all that stuff.

The calipers only go out slightly when the brakes are applied (they hardly touch the rotors they touch at all) and they stay there-do not retract. Brake pedal feel is normal. This is the same story on both sides of the rear so I don't think it is a caliper problem or it would just be one side right? There is fluid getting back to the rear wheel because I have bled the system and fluid comes out. I have also replaced the master cylinder. Any suggestions?

------------------
1994 Mustang
3.8 L
Automatic

1992 SHO
3.0 L DOHC
5-Speed

IP: Logged

DidgeyTrucker
Gearhead

Posts: 966
From: Greenbrier, TN USA
Registered: Oct 99

posted 12-29-2002 07:57 PM

---

Welcome to M&M.
I'm not familiar with the '94 rear brakes, but when doing brake work on older front disc brakes, it takes a few strokes of the master cylinder to get the pistons back out where they belong after they have been retracted to install new pads.
This might be all you need.
There might also be a trick involving the parking brake, if it uses the wheel brakes.

Tracy

------------------
Tracy M&M #245
MAC OS9
1956 F-100 Panel w/429
(3.50 9")
1966 F-100 SWB w/351C
(3.25 9" - 3.70 posi for Saturday nights)
Music City F-100's,
1965 GT-350 S/C
(2.78 1st & 3.70 TracLok 9")
Music City Mustang Club
Don't focus on the destination....make the JOURNEY the adventure
Visit my Web site: DidgeyTrucker's Website

IP: Logged
Contact Us | Mustangsandmore Front Page
Copyright 2003, Steve LaRiviere. All Rights Reserved.