Stang72
Gearhead

Posts: 231
From: Arkel,Zuid-Holland,Holland
Registered: Jan 2003

posted 02-28-2004 03:48 AM




---
Anyone got these???? i've looked, all i'm seeing is the 92 Hooters /and No: 28 Texaco cars... i might be transforming mine in a replica, gonna do the Nascar setup exhaust today!!!!!with a 50 series Flowmaster...

thanx in advance

Ben

IP: Logged
393Bird
Gearhead

Posts: 134
From: Clarksville Tn.
Registered: Feb 2004

posted 02-29-2004 09:05 AM




---
This is the best I could come up with.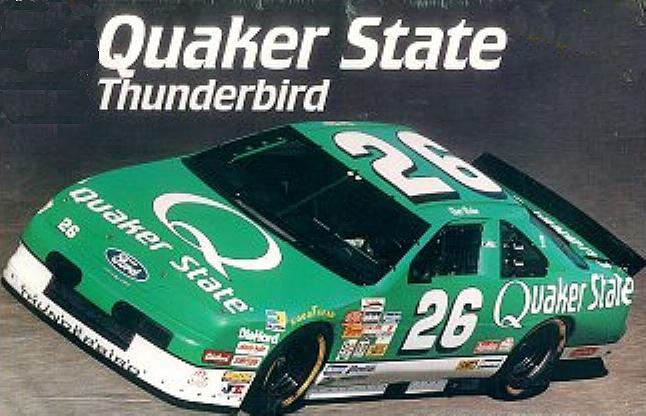 I am doing a total rework on my 93 to get ready for some street/show/strip use, and will be doing side exhaust on it also. I needed to go to a fuel cell in the trunk, so that left lots of room under the car for the side exhaust.
This is how I will do mine.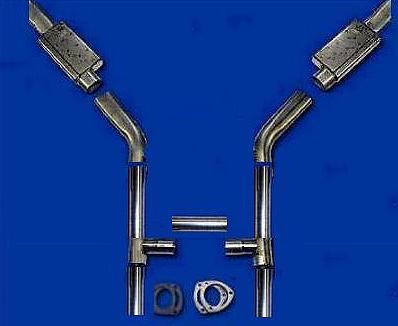 Will use late model Camaro wide exhaust tips, cut on a angle to give max ground clearance.
I will be doing the exhaust in about 1-2 Months from now.

------------------
1993 Tbird
393 stroker, 3500 RPM converter
Lentech Street Terminator Plus
http://www.qsl.net/wd4ngb/birdwork.htm
IP: Logged
Stang72
Gearhead

Posts: 231
From: Arkel,Zuid-Holland,Holland
Registered: Jan 2003

posted 02-29-2004 02:25 PM




---
your's is already looking 100% better then mine!!! i'm not taking that "highway"with my "bird" ...i also got an 72 Mustang who is gonna be the beauty around the house..

so it's gonna be low buck...

i've already got a Flowmaster 50 series for it, with 2 outlets.. 2 on 1 side exit..
pick some steel (Volvo 15"x6.5j) rims up today, gonna have them widened about 1" and put 245/60 at the front and 255/60 in the back... remove the SC-spoiler kit, do the exhaust, remove the cats. and then it's spray painting time......And maybe,...do a different colorscheme.... the car is black so maybe the havoline/texaco layout....well there time to think about...
thanx anyway for the pic man!!!
i'll keep you informed!!
greetz
Ben
IP: Logged