Brought to you in part by: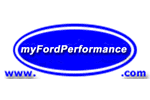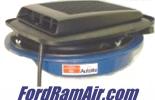 Mustangsandmore Forums
'64 1/2 to '73 -- The Classic Mustang
Wiring Harness Courtesy Lights 1967


profile | register | preferences | faq | search
Author
Topic: Wiring Harness Courtesy Lights 1967
Ben Mandell
Journeyman

Posts: 28
From: Matthews, NC USA
Registered: May 2000

posted 07-11-2002 05:27 AM

---

I've got a 1967 Cougar with a barrel looking plug (female) attached to two black wires with blue stripes. This plug is located in the area above the air conditioner controls under the dash. I believe it comes from the left cowl and is somehow supposed to connect with the courtesy light system. I just don't know where the male end is. The lights do not turn on when I open the driver door, but they do work when I open the passenger door.
Any ideas?

IP: Logged

SteveLaRiviere
Administrator

Posts: 30756
From: Saco, Maine
Registered: May 99

posted 11-03-2002 04:55 PM

---

ttt

------------------
'70 Mustang Mach 1 - '72 Mustang Sprint - '94 F-150

IP: Logged

68 S-code GT
Gearhead

Posts: 877
From: Sayreville, NJ, US
Registered: Mar 2000

posted 11-06-2002 08:03 AM

---

Don?t know about the Cougar wiring but if the lights go on with the passenger door open I would check the switch in the driver door jamb to see if its connected or working.

I thought about it some more and I think the harness on a 67 that runs along the drivers side of the Mustang has a black with blue stripe wire in it that connects to that door plunger type switch. It comes up through the post where the door is mounted into the area of the dash that you mentioned and would connect to the under dash harness. The 67 and 68s have slightly different connections!

[This message has been edited by 68 S-code GT (edited 11-06-2002).]

IP: Logged
Contact Us | Mustangsandmore Front Page
Copyright 2003, Steve LaRiviere. All Rights Reserved.