Brought to you in part by: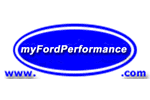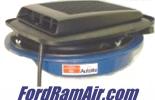 Mustangsandmore Forums
'64 1/2 to '73 -- The Classic Mustang
staggered shock question


profile | register | preferences | faq | search
Author
Topic: staggered shock question
shoe
Gearhead

Posts: 146
From: midwest
Registered: Feb 2001

posted 05-13-2002 07:25 PM

---

On the 69 Mustang, staggered shock big block 4-speed car ,is there a difference on the rear frame connector from that of a 351W car. by rear frame connector I mean the part that the top of the shocks mount to. Is there additional frame material there behind the axle to mount the staggered shock on big block 4-speed cars? and or is there then modifications to the rear frame crossmember? Never saw a big block staggered shock mount setup one & a buddy & I were going around on this topic. Shoe

IP: Logged

MidLifCrisis
Gearhead

Posts: 197
From: USA
Registered: Oct 2001

posted 05-13-2002 09:42 PM

---

YES... The area above the axle where the shocks mount is different. The attachments are offset and floor under the rearseat is modified. Charlie

IP: Logged
Contact Us | Mustangsandmore Front Page
Copyright 2003, Steve LaRiviere. All Rights Reserved.