Brought to you in part by: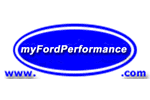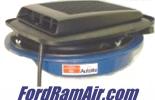 Mustangsandmore Forums
'64 1/2 to '73 -- The Classic Mustang
Woodgrain shift knob R&R.....


profile | register | preferences | faq | search
Author
Topic: Woodgrain shift knob R&R.....
68stang351
Gearhead

Posts: 265
From: Savoy TX, USA
Registered: Mar 2002

posted 05-06-2002 04:44 PM

---

How do I do it? I really like my wood grain shift knob but its darkening (blackening) in some spots. Is there an easy way to restore it?
Also on a sidenote, is a tip I came across earlier, I was taping stuff off under my hood so I could paint my firewall, aprons, etc.., and I found that for wires and things like the master cylinder, that saran (sp?) works good. Don't know if anybody else does it or not. Just thought I would pass that along.

------------------
Hoofbeats are louder than Heartbeats!
68 Coupe, soon to have 351W and 5speed.

IP: Logged

mellowyellow
Gearhead

Posts: 5469
From: So. Fl.
Registered: Aug 2000

posted 05-06-2002 06:40 PM

---

I use alum foil Reynolds wrap. Has more body to it and stays in place easier. Even newspaper can be stuffed into areas to minimize overspray. To cover underbody that is detailed and body is getting painted, foil and/or freezer paper can be used using duct tape to hold it together. Springs,rearend, susp, etc can be wrapped in foil and squeezed together PITA to do but is saves a lot of re do on areas detailed. Body shops use saran in large rolls to cover areas to prevent overspray and some, spray on some stuff that can ber later wahed off

IP: Logged
Contact Us | Mustangsandmore Front Page
Copyright 2003, Steve LaRiviere. All Rights Reserved.