Brought to you in part by: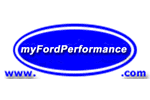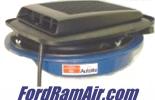 Mustangsandmore Forums
'64 1/2 to '73 -- The Classic Mustang
New take on Cu radiators


profile | register | preferences | faq | search
Author
Topic: New take on Cu radiators
Fastback68
Gearhead

Posts: 1280
From: Sucat, Paranaque, Philippines
Registered: Jul 99

posted 05-01-2002 08:51 PM

---

Last night I found myself in a sort of radiator repair men's convention! My Tagalog is about as good as their English, so I can't explain this, but they were all in agreement that if you want a conventional radiator that will last a lifetime, go with copper. The aluminum ones are very hard to repair when they get dinged and (to use the one English word they all knew) "disposable".
Anyone feel the same way?

IP: Logged

Moneymaker
Administrator

Posts: 18280
From: Lyons, IL, USA
Registered: May 99

posted 05-01-2002 09:19 PM

---

I would not have an aluminum radiator on a daily driver either.

------------------
Alex Denysenko
Co-Administrator and Moderator/ non 65-66 Mustang owner sensitivity co-ordinator

NHRA/IHRA/SRA member
NHRA and IHRA SS/LA National Record Holder '00, '01, & '02
Fleet of FoMoCo products including 88 ASC McLaren Mustang #28
Part time secret agent license #0089
US Class Nationals link

IP: Logged

mellowyellow
Gearhead

Posts: 5469
From: So. Fl.
Registered: Aug 2000

posted 05-02-2002 11:52 PM

---

Ah yes, remember, NOT FONDLY, the Harrison aluminum radiators on vintage Vettes. They DO NOT take a repair. My 68 has a 24" radiator. Taking it to a shop here and have THEM recore it! Can't beat the "been in the busines for 30 years" workmanship in copper!! All I have to do is say NO PAINT Y NO PINTURA! to cover English and Spanish! Radiator shops ALL have that sloppy sh*t! LOL!

IP: Logged
Contact Us | Mustangsandmore Front Page
Copyright 2003, Steve LaRiviere. All Rights Reserved.