Brought to you in part by: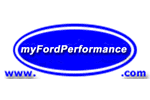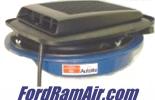 Mustangsandmore Forums
'64 1/2 to '73 -- The Classic Mustang
Cam bearing depth?


profile | register | preferences | faq | search
Author
Topic: Cam bearing depth?
stang106
Gearhead

Posts: 696
From: God's Country!... Port Alberni B.C. Canada
Registered: Jul 2001

posted 04-24-2002 01:35 AM

---

Checking some specs on my machined block against the "How to rebuild your small-block Ford" book, It states that the first cam bearing should be 0.005-0.020 behind the front face. I measured mine and it is 0.062 down. Will this cause instability or will the oil take up the slack or should I get it moved further out?
Dave

IP: Logged

SteveLaRiviere
Administrator

Posts: 30097
From: Saco, Maine
Registered: May 99

posted 04-25-2002 12:58 PM

---

I'd have it moved back. I never ignore specs, that will bite you in the butt every time.

------------------

'70 Mustang Mach 1 M code 351C 4V/FMX/3.25 open
'72 Mustang Sprint Coupe 351C 4V/FMX/4.30 Trac Lok
'94 F-150 XL 5.8L/E4OD/3.55 Limited Slip
MCA Member # 47773

The secret of success is sincerity. Once you can fake that, you got it made.

IP: Logged
Contact Us | Mustangsandmore Front Page
Copyright 2003, Steve LaRiviere. All Rights Reserved.