Brought to you in part by: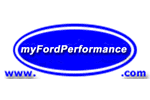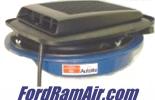 Mustangsandmore Forums
'64 1/2 to '73 -- The Classic Mustang
torque box advice !


profile | register | preferences | faq | search
Author
Topic: torque box advice !
67fastback2+2
Journeyman

Posts: 92
From: Pennsville,New Jersey
Registered: Oct 2001

posted 04-18-2002 06:38 PM

---

I replaced the drivers side torque box, and got to looking around! Well I don't have a torque box on the passenger side. Why didn't one come with mine was it only for big blocks!! Also I did the 289 "Moneymaker" build up, should I install one??? Thanks for any advice!

IP: Logged

mellowyellow
Gearhead

Posts: 5456
From: So. Fl.
Registered: Aug 2000

posted 04-18-2002 09:00 PM

---

Yeah- on cpe and fastback, 65/66 had NONE! They got half smarter in 67 and put in one. For 68, they put them on both sides. Good idea to install one. Mark Houlahan of MMonthly put a pair in his 66 resto. Of course, all cv had them.

IP: Logged
Contact Us | Mustangsandmore Front Page
Copyright 2003, Steve LaRiviere. All Rights Reserved.