Brought to you in part by: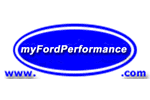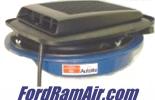 Mustangsandmore Forums
'64 1/2 to '73 -- The Classic Mustang
TRUNK MOUNTED BATTERY


profile | register | preferences | faq | search
Author
Topic: TRUNK MOUNTED BATTERY
mellowyellow
Gearhead

Posts: 5456
From: So. Fl.
Registered: Aug 2000

posted 04-17-2002 12:39 PM

---

What are ANY disadvantages, besides spare tire storage, to mounting the battery in the trunk. Thinking of doing it when the fuel injection goes in.

IP: Logged

460-67Stang
Gearhead

Posts: 184
From: Southern Ohio, USA
Registered: Feb 2001

posted 04-17-2002 01:03 PM

---

1) Potential fire hazard should a short occur. I have my trunk mounted battery fused at the box for protection. You can also use solinoids (sp?)to keep the cable dead until the starter calls for power.

2) Potential for power loss due to the long cable required to reach the starter. Use like O guage or some huge size.

Use a ventless battery to avoid and fume problems. I run an Exide Optima which is powerfull (1000 CCA @ 32 degrees) and totally sealed.

Brian

------------------
~~~~~~~~~~~~~~~~~~~~~~~~~~~~~~~~
472ci in a '67 Coupe
472ci-67mustang.com http://www.geocities.com/slariviere/460-67Stang.html
---------->>>>> Got Displacement? <<<<<------------

IP: Logged

steve'66
Gearhead

Posts: 5428
From: Sonoma,CA,USA
Registered: Mar 2000

posted 04-17-2002 01:17 PM

---

I had a battery explode in the trunk of an Austin Healey before. That was its stock location BTW.

It's in the trunk on the racecar, but I personally wouldn't bother for a street car.

NHRA requires the trunk be sealed off from the passenger compartment with metal .032 thich steel, or .040 aluminum and that the alternator wire also goes to the trunk and through a shut-off switch. These rules apply to any type battery. They also require at least two 3/8" diameter hold down bolts through the floor (no j-hooks). The rear firewall makes good sense to seal the fuel tank away from the passenger compartment too. Don't forget the package tray has to be metal too.

SteveW

IP: Logged

mellowyellow
Gearhead

Posts: 5456
From: So. Fl.
Registered: Aug 2000

posted 04-17-2002 03:56 PM

---

I have one of those tank armor gas tank covers. It is almost an 1/8 thick. Not really crazy about the idea but see it done on many cars running EFI and wonder.....

IP: Logged
Contact Us | Mustangsandmore Front Page
Copyright 2003, Steve LaRiviere. All Rights Reserved.