Brought to you in part by: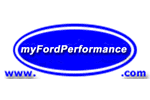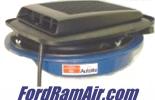 Mustangsandmore Forums
'64 1/2 to '73 -- The Classic Mustang
Sparkplug question


profile | register | preferences | faq | search
Author
Topic: Sparkplug question
Doyle
Journeyman

Posts: 37
From: Annapolis, Maryland
Registered: Oct 2000

posted 04-06-2002 07:58 AM

---


My boss calls for autolite AF32 plugs.
Anybody know of a equivalent plug that
you can buy at the local auto parts
store? Yesterday I bought
the counterperson told me Autolite 24 would
work - I just want to confirm.

IP: Logged

70 Pony
Gearhead

Posts: 1783
From: Glenmoore, PA, USA
Registered: Jan 2000

posted 04-08-2002 08:40 PM

---

Doyle....most Fords of this era (I think) run autolite 3924's...I run them in my 351 W with TFS heads....
Any good parts store should have a compatibility chart for plugs....different brands and replacement #'s etc.....
Call a Ford Dealer, parts manager also....
I wish I could remember some websites for plugs.....
Search for autolite on the web...see if you get some informative "Hits"..
Wish I could be more helpful...good luck...

------------------
EDDIE D
Resto Mod '70 Sport Roof
Arrest Me Red
'02 GT, Torch Red

IP: Logged

SteveLaRiviere
Administrator

Posts: 30097
From: Saco, Maine
Registered: May 99

posted 04-08-2002 08:48 PM

---

Doyle, he was right. A 24 would work fine. I use 24s in my 351C which have virtually the same heads.

------------------

'70 Mustang Mach 1 M code 351C 4V/FMX/3.25 open
'72 Mustang Sprint Coupe 351C 4V/FMX/4.30 Trac Lok
'94 F-150 XL 5.8L/E4OD/3.55 Limited Slip
MCA Member # 47773

IP: Logged
Contact Us | Mustangsandmore Front Page
Copyright 2003, Steve LaRiviere. All Rights Reserved.