Brought to you in part by: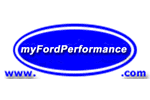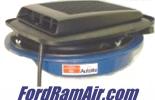 Mustangsandmore Forums
'64 1/2 to '73 -- The Classic Mustang
Where should I buy...


profile | register | preferences | faq | search
Author
Topic: Where should I buy...
bibbs68
Gearhead

Posts: 876
From: Jackson, TN
Registered: Sep 2000

posted 04-03-2002 09:19 AM

---

...my weatherstripping? I need everything from the front hood seal to the deck lid. What company offers the best product? Also, what is the best adhesive to use?

------------------
Jeremy
'68 Coupe
M&M Member #685
MCA Member #49134
Help make the world a better place, drive a Ford!

IP: Logged

mellowyellow
Gearhead

Posts: 5456
From: So. Fl.
Registered: Aug 2000

posted 04-03-2002 10:51 AM

---

3M w/strip adhesive is the best.

IP: Logged

SteveLaRiviere
Administrator

Posts: 30097
From: Saco, Maine
Registered: May 99

posted 04-03-2002 10:52 AM

---

3M makes the best weatherstrip adhesive.

As for where's the best place to buy the weatherstripping I recommend NPD. Support the place that supports us! Besides, Rick takes painstaking care to make sure all the parts he sells are the best available. By the way, I've been buying from them since 1978!

------------------

'70 Mustang Mach 1 M code 351C 4V/FMX/3.25 open
'72 Mustang Sprint Coupe 351C 4V/FMX/4.30 Trac Lok
'94 F-150 XL 5.8L/E4OD/3.55 Limited Slip
MCA Member # 47773

IP: Logged
Contact Us | Mustangsandmore Front Page
Copyright 2003, Steve LaRiviere. All Rights Reserved.