Brought to you in part by: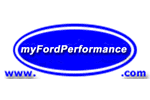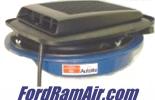 Mustangsandmore Forums
'64 1/2 to '73 -- The Classic Mustang
NPD is TOPS !!!


profile | register | preferences | faq | search
Author
Topic: NPD is TOPS !!!
Robert K
Gearhead

Posts: 476
From: Nashville, TN
Registered: Apr 2000

posted 03-26-2002 01:24 PM

---

I recently had an issue with 2 items I ordered from NPD. I won't go into a long post on the details but suffice it to say that Rick Schmidt, from NPD, went way beyond what I was expecting. This level of customer service is unfortunately rare by today's standards. NPD has always given me a very high level of customer service and the manner in which this problem was handled has gone above and beyond normal expectations. This is the reason why I continue and will continue to order parts from NPD.

Thanks again, Rick, for taking care of the customer. I really appreciate it.

------------------
67convertible 289/auto
65fastback 302/4sp

IP: Logged

68stang351
Gearhead

Posts: 265
From: Savoy TX, USA
Registered: Mar 2002

posted 03-26-2002 02:11 PM

---

yes, NPD is great!! I've never had a problem with them, and they have always been very helpful.

------------------
Hoofbeats are louder than Heartbeats!

IP: Logged

Gary
Gearhead

Posts: 713
From: Sarasota, Fla. USA
Registered: Jun 99

posted 03-26-2002 03:20 PM

---

Yes service is great, what I also like is they are close to where I live and when I need parts they are here the next day

IP: Logged
Contact Us | Mustangsandmore Front Page
Copyright 2003, Steve LaRiviere. All Rights Reserved.