Brought to you in part by: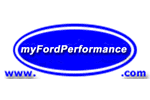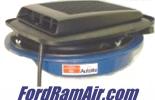 Mustangsandmore Forums
'64 1/2 to '73 -- The Classic Mustang
2 piece fuel pump eccentric


profile | register | preferences | faq | search
Author
Topic: 2 piece fuel pump eccentric
Fastback
Journeyman

Posts: 28
From: Livonia,MI
Registered: Dec 2001

posted 03-25-2002 05:46 PM

---

I am installing my 2 piece fuel pump eccentic on my 351C and the outer ring seems very loose.I know the outer ring is supose to move freely around the inner eccentric but with the fuel pump installed the outer ring moves a lot and I am concerned about it making noise when the motor is running. The eccentric does not look worn and the cam bolt is tight. The cam gear is machined down where the eccentric rides and maybe machined to much. I was thinking about trying to use the 1 piece eccentric to avoid a noise problem that may occur. Any advise?

Fastback

IP: Logged

Moneymaker
Administrator

Posts: 18092
From: Lyons, IL, USA
Registered: May 99

posted 03-25-2002 09:36 PM

---

The pump lever will keep enough pressure on the eccentric to keep it quiet. It is supposed to be loose.

------------------
Alex Denysenko
Co-Administrator and Moderator/ non 65-66 Mustang owner sensitivity co-ordinator

NHRA/IHRA/SRA member
NHRA and IHRA SS/LA National Record Holder '00, '01, & '02
Fleet of FoMoCo products including 88 ASC McLaren Mustang #28
Part time secret agent license #0089
US Class Nationals link

IP: Logged
Contact Us | Mustangsandmore Front Page
Copyright 2003, Steve LaRiviere. All Rights Reserved.