Brought to you in part by: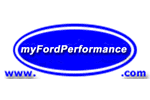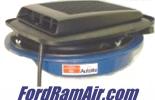 Mustangsandmore Forums
'64 1/2 to '73 -- The Classic Mustang
Pony Carburetors


profile | register | preferences | faq | search
Author
Topic: Pony Carburetors
PONYMAN
Gearhead

Posts: 225
From: Ardmore, Ok. USA
Registered: Jul 99

posted 03-24-2002 07:50 PM

---

Ok, I can definetly recommend this vendor. Got my carb this week and got it on yesterday. My 71 351C has never run so good. Starts easy and even when it is hot all it takes is to bump it over and off we go. Doesn't seem like the same car. The Autolite on the car was a 4300, and they suppplied me with a 4300 D with those huge secondries. That is the carb that came on the car orginally and believe me you can feel the diference whe you kick it down into passing gear. Anyway, if you need an orginal carb restord to bettr than new, don't hesitate to deal with these people. Rick

IP: Logged

Moneymaker
Administrator

Posts: 18092
From: Lyons, IL, USA
Registered: May 99

posted 03-25-2002 09:42 PM

---

------------------
Alex Denysenko
Co-Administrator and Moderator/ non 65-66 Mustang owner sensitivity co-ordinator

NHRA/IHRA/SRA member
NHRA and IHRA SS/LA National Record Holder '00, '01, & '02
Fleet of FoMoCo products including 88 ASC McLaren Mustang #28
Part time secret agent license #0089
US Class Nationals link

IP: Logged
Contact Us | Mustangsandmore Front Page
Copyright 2003, Steve LaRiviere. All Rights Reserved.