Brought to you in part by: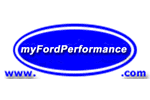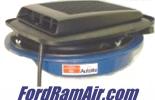 Mustangsandmore Forums
'64 1/2 to '73 -- The Classic Mustang
axle shaft bearings


profile | register | preferences | faq | search
Author
Topic: axle shaft bearings
beachbum
Gearhead

Posts: 116
From: Florida
Registered: Oct 2001

posted 03-21-2002 12:52 PM

---

I want to change my rear axle shaft bearings on my 1968 [289] and have a few questions. Can I get the axles out without a puller? Which bearing is more likely to wear out first, the left axle bearing or the right? Want to pull the one most likely first. Thanks.

IP: Logged

SteveLaRiviere
Administrator

Posts: 30097
From: Saco, Maine
Registered: May 99

posted 03-21-2002 01:09 PM

---

Probably the right side because it's the drive side, but there probably isn't much of a difference.

After you unbolt the retainer, you can take your brake drum, install it on the studs and screw the lugnuts in a few threads, and use the brake drum as a slide hammer. Most of the time it just takes a few sharp snaps.

------------------

'70 Mustang Mach 1 M code 351C 4V/FMX/3.25 open
'72 Mustang Sprint Coupe 351C 4V/FMX/4.30 Trac Lok
'94 F-150 XL 5.8L/E4OD/3.55 Limited Slip
MCA Member # 47773

IP: Logged
Contact Us | Mustangsandmore Front Page
Copyright 2003, Steve LaRiviere. All Rights Reserved.