Brought to you in part by: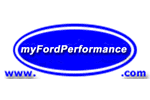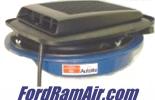 Mustangsandmore Forums
'64 1/2 to '73 -- The Classic Mustang
lowering upper control arm


profile | register | preferences | faq | search
Author
Topic: lowering upper control arm
backyardmechanic
Journeyman

Posts: 2
From:
Registered: Jan 2002

posted 01-18-2002 10:57 AM

---

i have new springs 600# rate that lower the car 1". can i use the springs if i lower the upper control arm mounting bolts 1" (shelby modifacation)? how much will this lower the car?

IP: Logged

SundanceKid
Gearhead

Posts: 853
From: UT
Registered: Feb 2001

posted 01-18-2002 01:14 PM

---

Yes, this is simular to what Shelby did. approx 1 1/2-1 3/4" results may vary though.

IP: Logged

n2oMike
Gearhead

Posts: 1363
From: Spencer, WV
Registered: Jan 2001

posted 01-23-2002 10:59 PM

---

The topic has been recently discussed here. There's a link to a site that has a template that can be downloaded.... as well as a link to a place that sells those negative wedge kits that allows the upper arm to be dropped even more.

http://www.fordmuscle.com/phpBB/viewtopic.php?topic=820&forum=1&10

Good Luck!

------------------
Mike Burch
66 mustang real street
302 4-speed 289 heads
10.63 @ 129.3
http://www.geocities.com/carbedstangs/cmml_mburch.html
http://www.fortunecity.com/silverstone/healey/367

IP: Logged

mellowyellow
Gearhead

Posts: 5518
From: So. Fl.
Registered: Aug 2000

posted 01-24-2002 06:26 AM

---

With the combination of the drop springs and control arm relocation, the negative wedge system would be a worthwhile addition.

IP: Logged
Contact Us | Mustangsandmore Front Page
Copyright 2003, Steve LaRiviere. All Rights Reserved.