Brought to you in part by: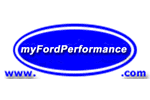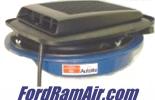 Mustangsandmore Forums
'64 1/2 to '73 -- The Classic Mustang
unleaded gasoline


profile | register | preferences | faq | search
Author
Topic: unleaded gasoline
beachbum
Gearhead

Posts: 117
From: Florida
Registered: Oct 2001

posted 12-02-2001 09:09 PM

---

Have a question about unleaded gasoline. My 1968 Mustang with a 289 is original as far as I know with about 130,000 miles. When these engines were designed almost all gasoline was leaded with the exception of Amoco white gas. How will the valves and seats hold up without leaded gasoline?

[This message has been edited by beachbum (edited 12-02-2001).]

IP: Logged

bluestreek
Gearhead

Posts: 1060
From: Athens,GA
Registered: Jul 2001

posted 12-02-2001 09:50 PM

---

I have been using a set of standard heads now for 6 yrs on my 289 and have not seen or noticed any ill effects from unleaded fuel as of yet..

I discussed this with a head rebuilder awhile back and he said that he only recommends hardened seats for the larger displacement chryslers and chevys.. Take it for what it's worth..

IP: Logged

74merc
Gearhead

Posts: 733
From: Demopolis AL
Registered: Jun 99

posted 12-11-2001 11:06 PM

---

my cousin's 68 289 didn't last long...
maybe 20K miles...
he only had 38k on it when he got it...

IP: Logged

SteveLaRiviere
Administrator

Posts: 30756
From: Saco, Maine
Registered: May 99

posted 12-12-2001 11:47 AM

---

I used to know a great auto machinist that passed away a few years ago, he had over 50 years in the business and his nickname was 'God' because he could do anything. I remember asking him this question and he told me when unleaded fuel came out everyone said the valve seats and valve faces would wear like crazy. Everyone was sure they'd have valve jobs night and day. But it never happened. The older engines seem to run fine on unleaded. He advised me to use hardened seats if I wanted to, but I could leave them out and not lose any sleep over it.

I still use hardened seats on the exhaust when I get heads done, just to be safe. But if I had an old engine that was running fine, I'd be in no rush to change them.

------------------

'70 Mustang Mach 1 M code 351C 4V/FMX/3.25 open
'72 Mustang Sprint Coupe 351C 4V/FMX/4.30 Trac Lok
'94 F-150 XL 5.8L/E4OD/3.55 Limited Slip
'97 Probe GTS 2.5L DOHC

Christmas shopping? Why not use the
M&M Bookstore?

IP: Logged
Contact Us | Mustangsandmore Front Page
Copyright 2003, Steve LaRiviere. All Rights Reserved.