Brought to you in part by: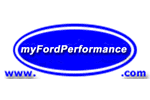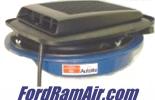 Mustangsandmore Forums
'64 1/2 to '73 -- The Classic Mustang
1967 fog lamps


profile | register | preferences | faq | search
Author
Topic: 1967 fog lamps
mluck
Journeyman

Posts: 1
From: savage minnesota/usa
Registered: Jan 2002

posted 01-03-2002 09:11 PM

---

need to know how to hook up the wiring from the dash to the fog lights..can not seem to find a diagram to do so..also need to know were the switch goes.this is on a 67 mustang coupe.

IP: Logged

mellowyellow
Gearhead

Posts: 5518
From: So. Fl.
Registered: Aug 2000

posted 01-03-2002 09:49 PM

---

I'd get the electrical assembly manual from Osborn-a sponsor. It will show engineering drawings of behind the dash plus the schematic. The fog lite switch is mounted to the right of the steering column. There is a hole on the bottom lip to accomodate a special small bracket that is about 1 3/4 x 1/2" in width. I believe the actual switch is the same as the 66 fog switch-only the mounting is different.

IP: Logged

The Iceman
Gearhead

Posts: 2001
From: Shelton, CT
Registered: Jul 2000

posted 01-03-2002 11:23 PM

---

See! an instant answer just like I told ya Welcome to M&M!!!
have a good one

------------------
Dan~
1965 Coupe "BeeBop" 200ci Straight "6"~2.77 3-spd w/Hurst Shifter~Pertronix Elec. Ign.~Flamethrower Coil~Flex-Fan~Clifford 6-2 Header~26" Smithys~3" chrome tips~'85 T-Bird TC buckets~'66 guages
https://mustangsandmore.com//ubb/TheIceman.html
http://www.motorcities.com/contents/01GF9250033520.html
Nothing Beats A Little Six In A Classic Mustang! ;)

IP: Logged
Contact Us | Mustangsandmore Front Page
Copyright 2003, Steve LaRiviere. All Rights Reserved.