Brought to you in part by: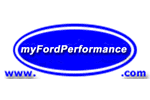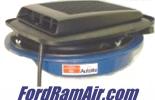 Mustangsandmore Forums
'64 1/2 to '73 -- The Classic Mustang
What maker of convertible tops do you reccomend?


profile | register | preferences | faq | search
Author
Topic: What maker of convertible tops do you reccomend?
Ralph Rebandt
Gearhead

Posts: 426
From: Farmington Hills, MI
Registered: Feb 2000

posted 12-28-2001 06:44 PM

---

Fellas, I am about to purchase a convertible top. What brands have your found good for fit and reliablity?

As always, Ralph

------------------
1968 Convertible on Blocks

"If your going through hell, keep going" - Winston Churchill
www.ohcc.net

IP: Logged

mellowyellow
Gearhead

Posts: 5518
From: So. Fl.
Registered: Aug 2000

posted 12-29-2001 12:14 AM

---

I've used a few. I did NOT like Crown, and Electron is not too bad-have one on my 65 now. The best brand of top that I have used is Robbins. It seemed heavier, fit very well. While it is a bit more expensive, I reccomend using the ORIGINAL web type padding. Have used it on the last three and it makes the top fill out well. Make sure that your installer uses padding on the sail panel-behind the quarter window. Have seen many tops installed where the installer omits this padding. On the rear bow, it is attached with a round head pin with a cotter pin. It is meant to have the round head face the inside of the car. Turn it around so the cotter pin is on the inside. Have seen a couple tops receive a small hole as a result of the cotter pin getting caught in the fold when putting down. It's hardly noticeable but on a car where the top is put down a lot, it's worth doing. Also, respray your bows before the new top is installed. The guy that I use makes me put on the top w/strip before and have windows adjusted before the top is done. His hourly rate is such that I gladly do it, and then take off the w/strip.

IP: Logged
Contact Us | Mustangsandmore Front Page
Copyright 2003, Steve LaRiviere. All Rights Reserved.