Brought to you in part by: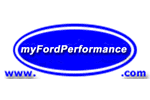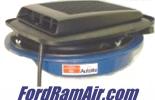 Mustangsandmore Forums
'64 1/2 to '73 -- The Classic Mustang
What size headers?


profile | register | preferences | faq | search
Author
Topic: What size headers?
1QuikMach
Journeyman

Posts: 5
From:
Registered: Nov 2001

posted 11-12-2001 01:36 AM

---

I have 1 5/8" headers on a 351C, this seems rather restrictive for 4v heads. What size primaries would better suit the 4vs? Are 2" primaries to large? Where can I find a set with that large of a primary and won't cost a fortune? Any info is appreicated.

IP: Logged

Clevo377
Gearhead

Posts: 303
From: Blackburn, Victoria, Australia
Registered: Nov 2000

posted 11-12-2001 03:36 AM

---

What is the RPM range your running in?

Paul

IP: Logged

TomP
Gearhead

Posts: 4618
From: Delta BC Canada
Registered: Dec 99

posted 11-13-2001 02:06 AM

---

yeah there are tiny, and i bet the flange blocks part of the port too.
A 2" will work, but the pipes don't need to be that large ,a 1 7/8" would be a better choice, even 1 3/4" will be OK. As long as they fit the 4V port at the top and sides they'll be OK.

IP: Logged
Contact Us | Mustangsandmore Front Page
Copyright 2003, Steve LaRiviere. All Rights Reserved.