Brought to you in part by: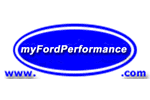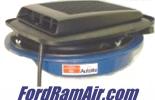 Mustangsandmore Forums
'64 1/2 to '73 -- The Classic Mustang
Replacing 67 Mustang Body Panels ?


profile | register | preferences | faq | search
Author
Topic: Replacing 67 Mustang Body Panels ?
67aquamustang
Journeyman

Posts: 5
From:
Registered: Oct 2001

posted 11-01-2001 08:34 PM

---

I finally got the 67 Mustang Torn Down to where I can get to the rusted panels. It looks like front floor panels, one front torque box and some firewall patching is going to be required. The air vents under the cowl also are in bad shape. The concern I have is: how to maintain body/frame position/integrity while I'm trying to replace these rusted panels. Can someone suggest a book/restoration manual that covers this topic? Or is it possible that if I simply replace one panel/torque box at a time that the major structual members will maintain their position? Any suggestions/help would be appreciated!


IP: Logged

SteveLaRiviere
Administrator

Posts: 30756
From: Saco, Maine
Registered: May 99

posted 11-01-2001 08:47 PM

---

You're exactly right; you only replace one panel are a time. That maintains the structural integrity.

Here are a couple of good restoration books:

http://www.amazon.com/exec/obidos/ASIN/0895864029/stevelarivierepe/102-2389360-6627352

http://www.amazon.com/exec/obidos/ASIN/0760305528/stevelarivierepe/102-2389360-6627352

------------------
'70 Mustang Mach 1 M code 351C 4V/FMX/3.25 open
'72 Mustang Sprint Coupe 351C 4V/FMX/4.30 Trac Lok
'94 F-150 XL 5.8L/E4OD/3.55 Limited Slip
'97 Probe GTS 2.5L DOHC
My Photo Page
My goal is to stop being such a pessimist... but that probably won't happen...

IP: Logged

mellowyellow
Gearhead

Posts: 5518
From: So. Fl.
Registered: Aug 2000

posted 11-01-2001 11:02 PM

---

When MMonthly ran an article about floor sections, on a 66 cpe. it was interesting to not that they kept the 66 cpe resting on its wheels to keep the panel integrity intact without twisting, etc. One side at a time. I'm assuming your car is a cpe or fastback. The 68 has a torque box on the right side also, like the cv's. it would be a fairly easy task to install one without having to cut out the old one. It would give you added strength and be a good starting point. Suggestion.

IP: Logged
Contact Us | Mustangsandmore Front Page
Copyright 2003, Steve LaRiviere. All Rights Reserved.