Brought to you in part by: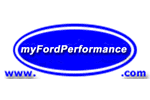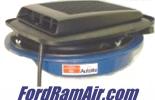 Mustangsandmore Forums
'64 1/2 to '73 -- The Classic Mustang
Head Gaskets are not created Equal!


profile | register | preferences | faq | search
Author
Topic: Head Gaskets are not created Equal!
Clark
Gearhead

Posts: 561
From: Rowlett,Texas
Registered: Aug 99

posted 09-25-2001 11:23 AM

---

Still going through the 393W build up and got a supposedly great deal on these McQuay-Norris head gaskets which looked like decent one's. But after laying them on the block noticed that there are three small holes that go across the top of each cylinder on the gasket, two of them were not used but the third one did not line up with a cooling passage. This did not look right so I purchased a set of Fel-Pro's and this same hole lined up perfect. Don't know how critical this was but I would always check before you install.

------------------
69 351W Sportsroof Deluxe

IP: Logged

Boss Hoss
Gearhead

Posts: 222
From: Georgia
Registered: Mar 2001

posted 09-25-2001 10:46 PM

---

I must say that the ONLY brand of gasket I ever use is Fel-Pro. They are the best all-around, in my opinion, and they fit PERFECTLY. I've never had a problem yet with a Fel-Pro gasket.

------------------
*andy* ([email protected])

also known as...***Boss Hoss***

*1965 Mustang 289 coupe*
*1996 Mustang GT coupe*

IP: Logged

richard bohm
Gearhead

Posts: 373
From: tucson,az-luray,va
Registered: May 2001

posted 09-27-2001 12:27 PM

---

fel pro and rol are the best i have found. the holes you are looking at are steam holes to prevent localized overheating and steam pockets. two options you have are new gaskets or drill the block and or heads to match the gaskets.

IP: Logged
Contact Us | Mustangsandmore Front Page
Copyright 2003, Steve LaRiviere. All Rights Reserved.