SuzyQ's '01 Mustang Convertible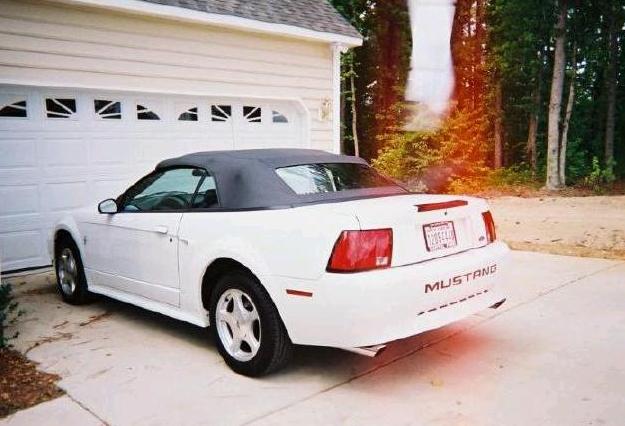 I settled for the 3.8L and I'll tell ya why. The person who had it before put on
an aftermarket hood with ram air, not FAKE vents, but real cold air induction,
and it had dual exhaust, nice chromers all the way back, 2 mufflers.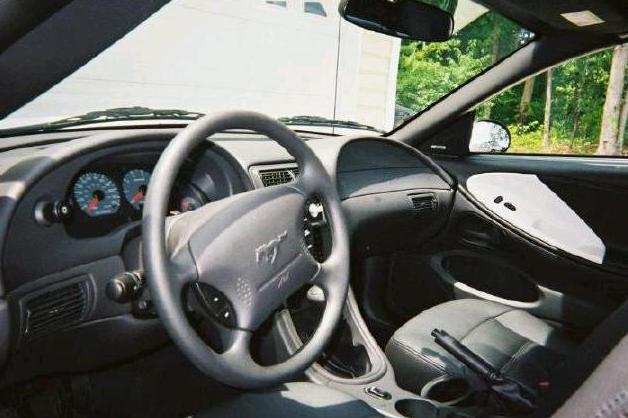 Now, I'm a stickler for factory original, but this looks pretty damn nice!
...and man does it RUMBLE! When I rev the engine I can actually hear the air
WHOOSH! I pulled out of the lot and actually burned rubber without even really trying...
...well, ok, maybe a little bit!
It's a 5 speed, leather interior, white with a black top,
16" wheels, the Mach 460 sound system and CD player.
Here's Suzy's e-mail address.
---
Return to Mustangsandmore.com
Return to the Mustangsandmore.com Member's Photo Gallery
Go to the next Member Page