rm302 boss's {Rene Marin}
'70 Boss 302 clone, '65 Mustang Coupe, and '90 Taurus SHO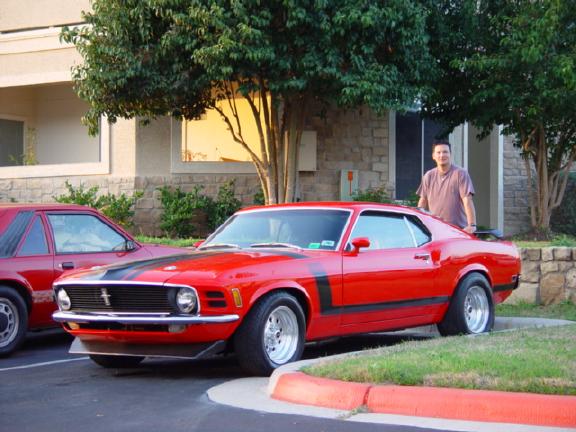 Yeah, she is a M code Mach 1. I had a Boss but sold it. I always wanted one
until I got one. It had been beat up a-lot. I saved this Mach. She was someone's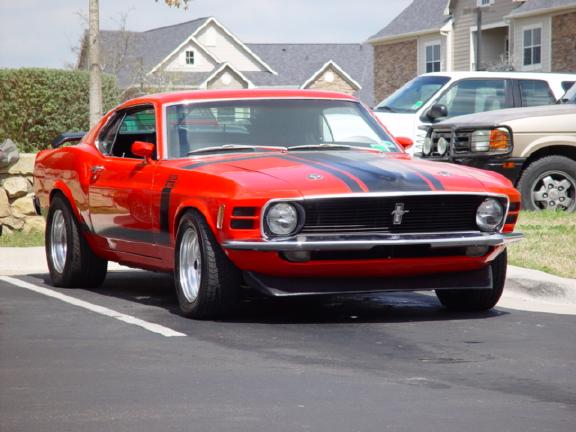 drag car and ugly as hell. The front valance, both fenders, the hood, and one door
are from a Boss and are original sheetmetal. Still Have the Boss only # on the fenders.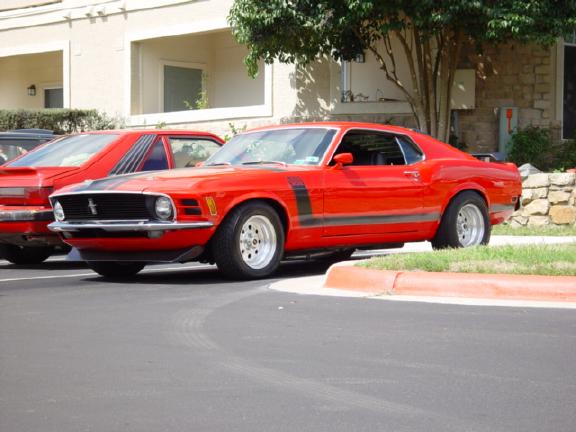 (The Boss 302 fenders have factory rolled lips on them) I just love the Mach interior
and all of the goodies. My car had the jacks on both sides of the cigarette lighter on
the console, you know, neat little stuff. The M code Mach had a 300 hp 351c 4v in it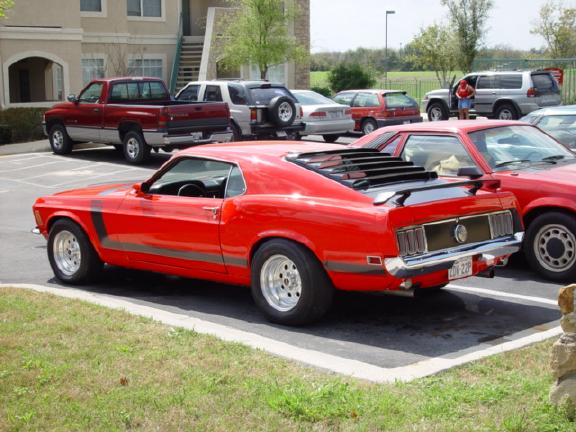 with a close ratio top loader, this car also had a N case rear third member with a Detroit
locker and 3.89 gears. ...all the goodies... I have spent a great deal of time rounding up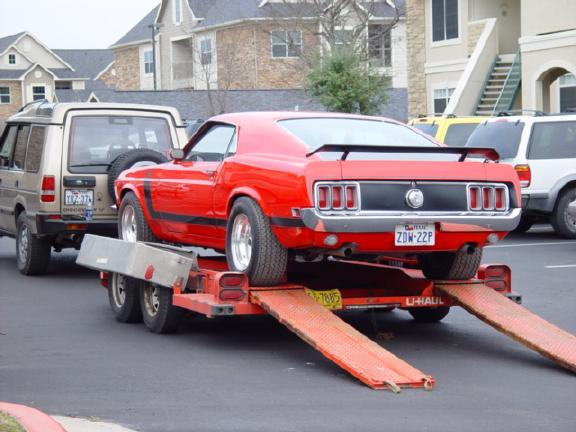 all of the right stuff for her. There was no interior in the car when i got her, just one race seat.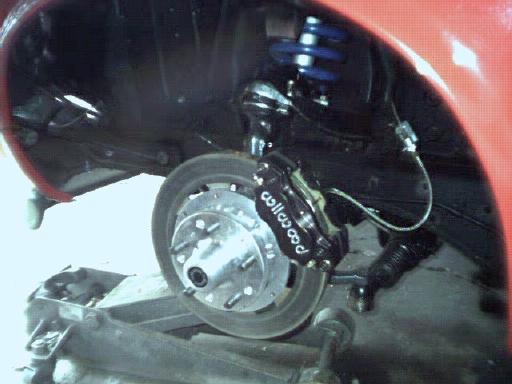 I got a code sheet from Ford which gave me all this information.


Then under the only piece of carpet left in the car I found the original build sheet.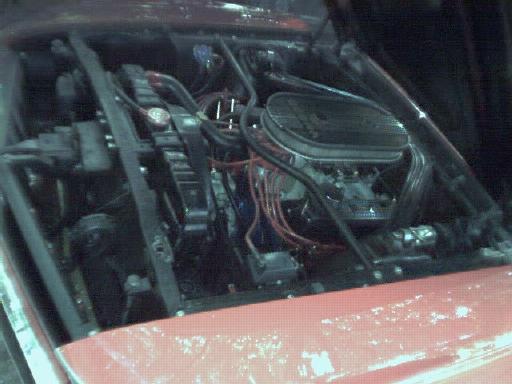 Its been a long journey with this one.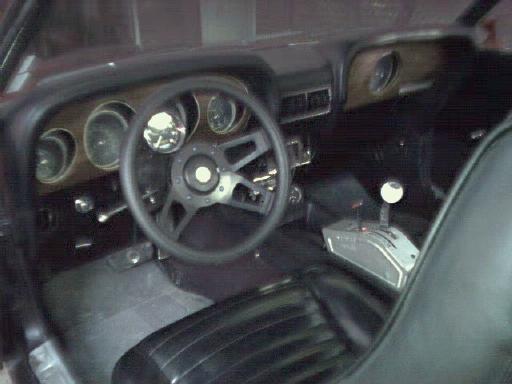 Here's the SHO: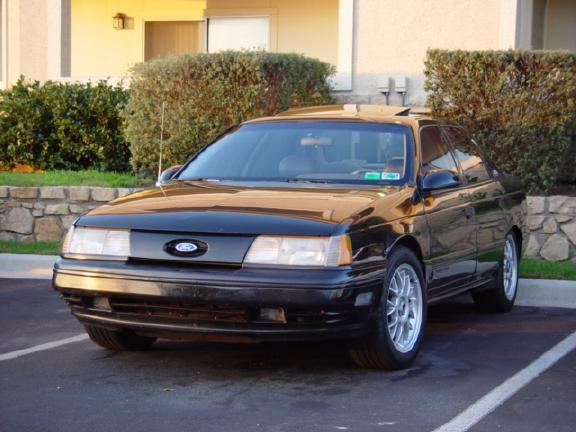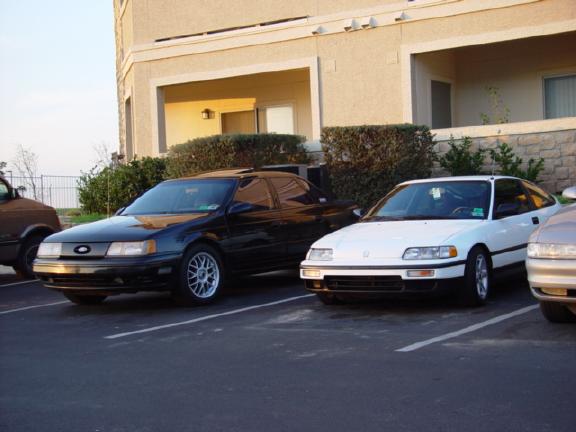 Here's the '65: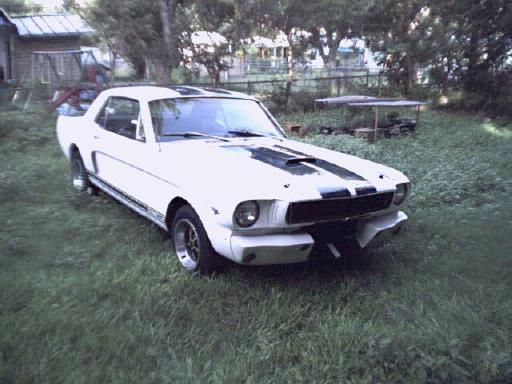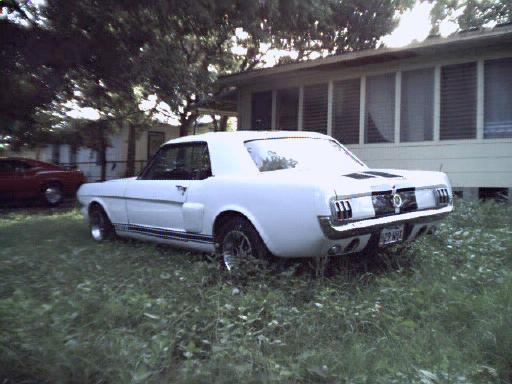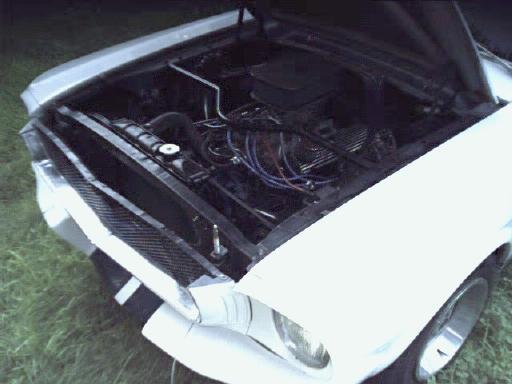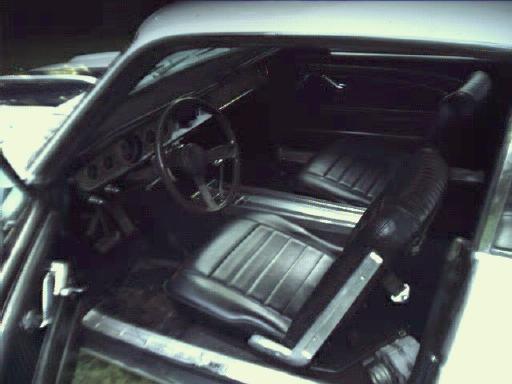 Here's Rene's e-mail address.
---
Return to Mustangsandmore.com
Return to the Mustangsandmore.com Member's Photo Gallery
Go to the next Member Page