Rory McNeil's stable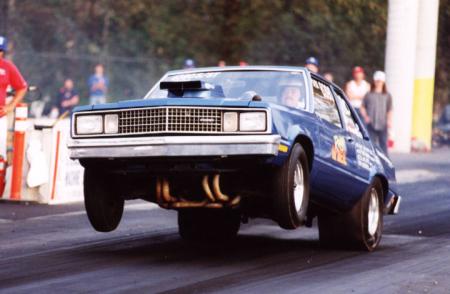 Over the the past 25 years I`ve run a bunch of different Fords,
mostly FEs, but mainly 78-80 Fairmont`s the last 12 years.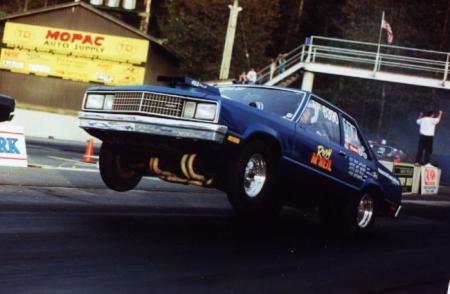 I run a 78 Fairmont 2 door sedan with a 428 CJ & Jerico 4 speed.
all steel with a back half chassis, best 1/4 mile (so far) is a
10.28@130mph. 3100lb`s.& fairly mild engine: stock CJ heads,solid
lifter cam, single 780 vacuum sec. Holley on Ford alum. dual plane intake.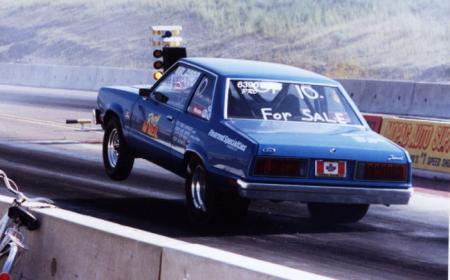 My daily driver is an '80 Fairmont Futura with a 302 & T-5 5speed
with 8.8 3.55 rear. Best 1/4 mile on this one is a 12.97@104
with M/T 8.5x26 slicks, 13.5@101 corked up on P205/75R-14 whitewalls.
I mainly race at MISSION RACEWAY in B.C. Canada, in the B.C. Super Shifter
series for stick shift cars, but I have raced at most tracks in NHRA Div.6
Here's my '85 Mustang stocker, 302 5 speed: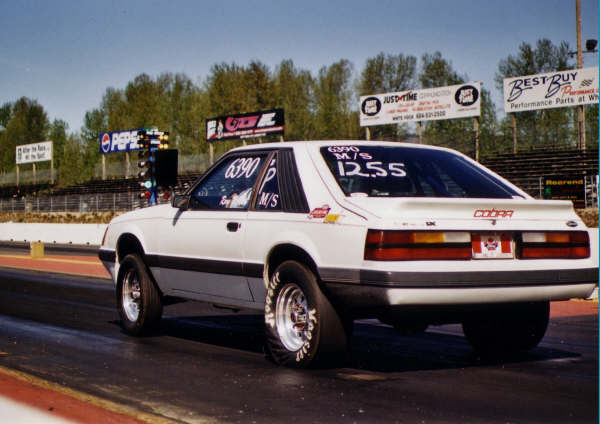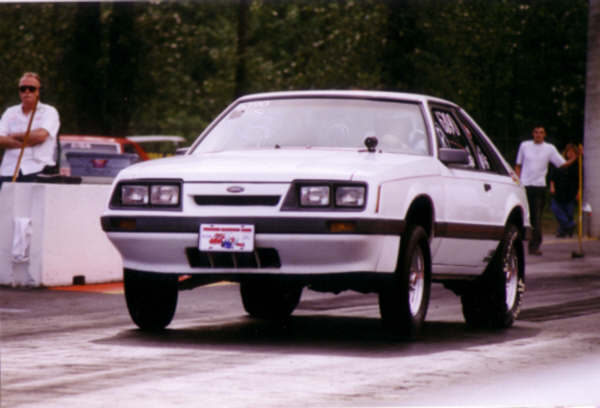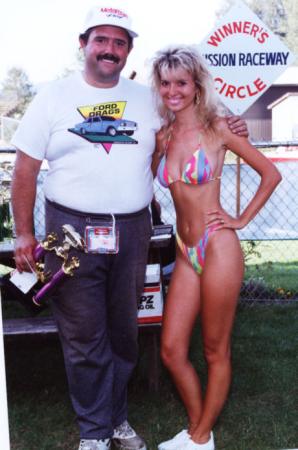 Rory is the one with the mustache... LOL!
Here are a few photos of my street beaters.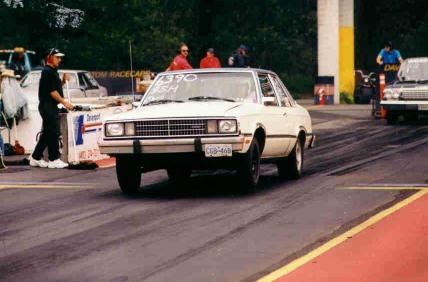 The '78 sedan Fairmont has gone 12.80 at 105mph...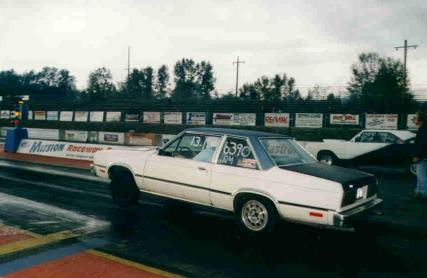 ...and the 80 Futura has gone 12.9 at 104 mph.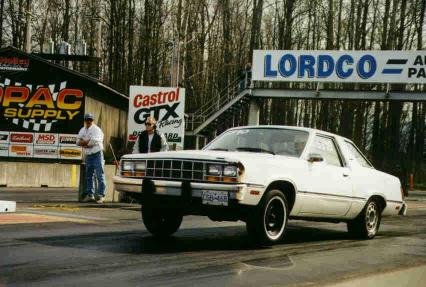 Both cars use 302 - 5 speeds. The Futura is my daily driver.
'59 Meteor, powered by 332 FE and 2 speed fordomatic (for now!)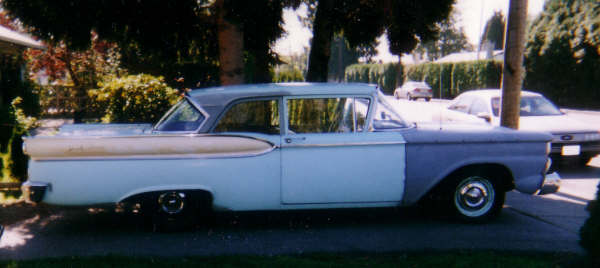 Here's Rory's e-mail address.
---
Return to Mustangsandmore.com
Return to the Mustangsandmore.com Member's Photo Gallery
Go to the next Member Page