Mark Ugrichs '65 Mustang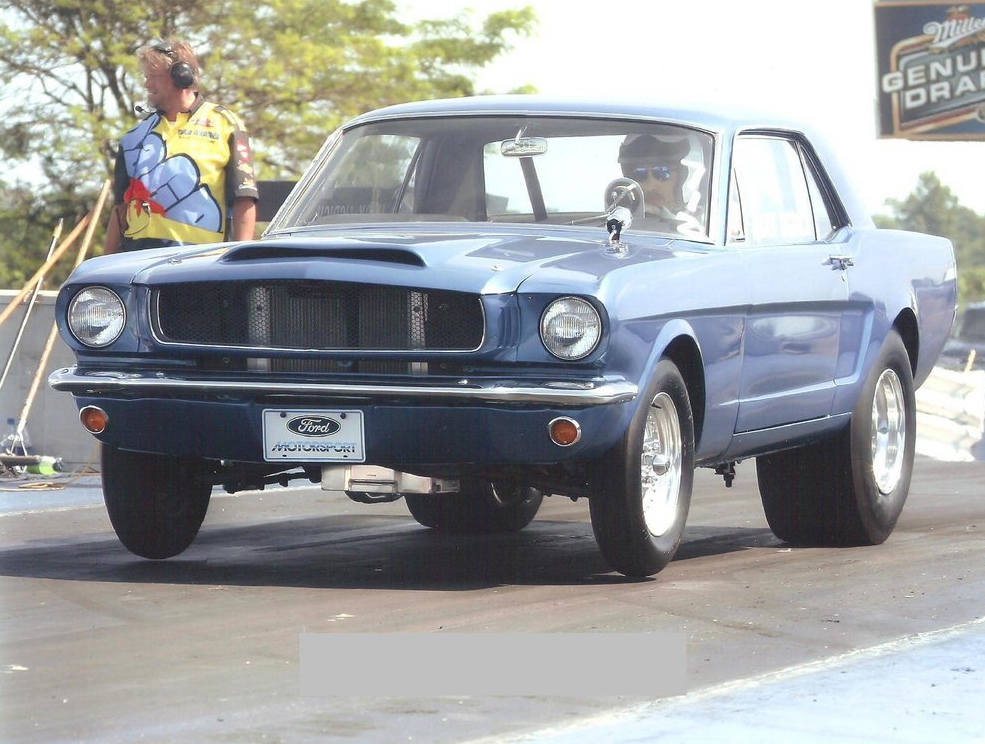 I bought the Mustang when I was just 15 years old. Originally the car had a 406 FE motor in it.
I drove it on the street but never raced it in this configuration.
Currently I've got a 306 windsor with 351 heads and aluminum rods in the car.It's gone a best of 11.68 @ 115mph.
Here's Mark's e-mail address.
---
Return to Mustangsandmore.com
Return to the Mustangsandmore.com Member's Photo Gallery
Go to the next Member Page