Joe Grippo's '70 Mach 1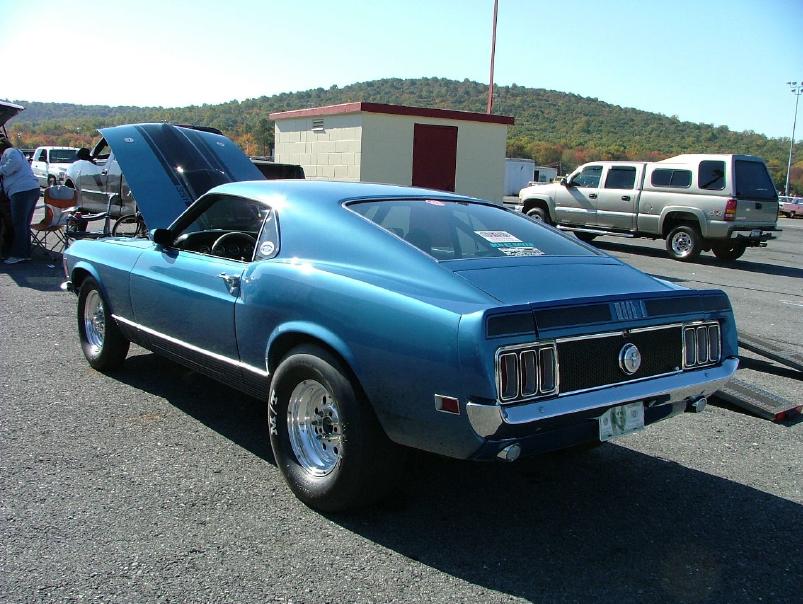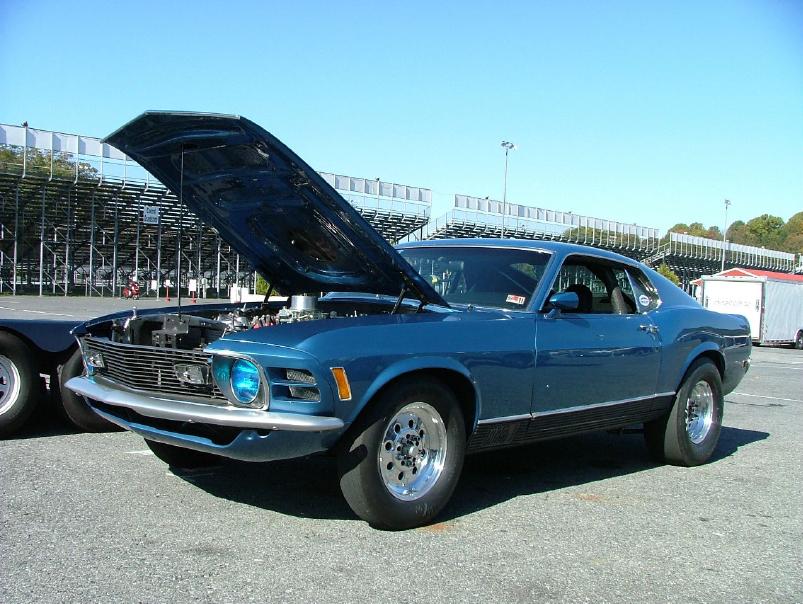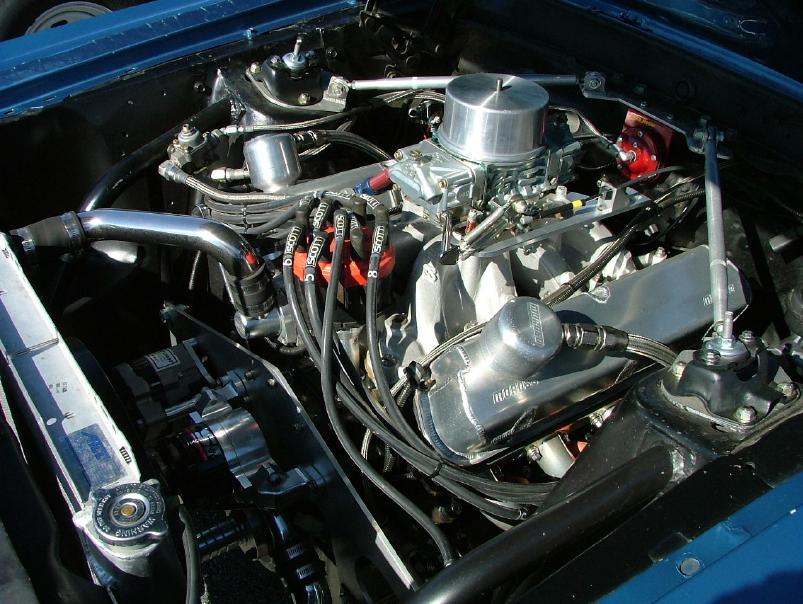 Engine - 388ci stroker Windsor, Dart Block, World Products heads, Crower, Isky and Ferrea valvetrain,
Edelbrock and Barry Grant induction, Oliver Rods, Callies Crank and JE pistons, Bullet roller cam and lifters.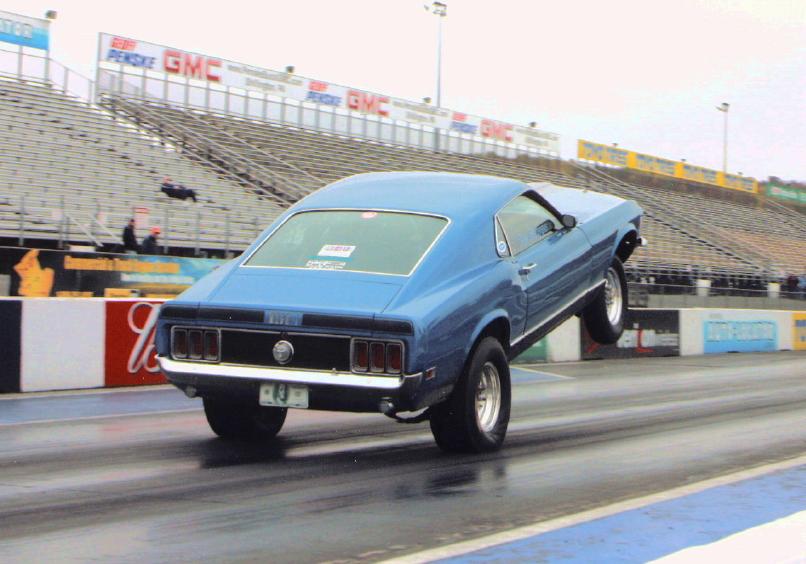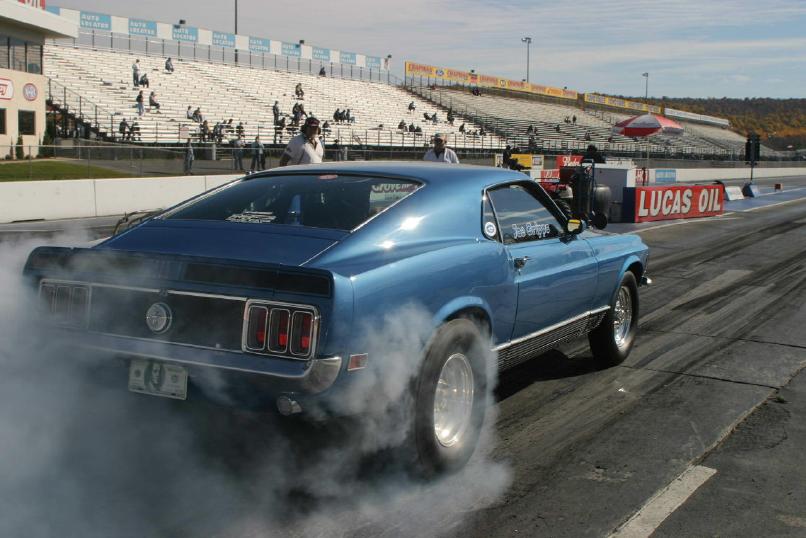 Driveline - Dynamic Racing Full Roller Mighty-Mite C4, No transbake - FOOTBRAKIN' IT!!
Mark Williams 9", tapered bearing pinion support, spool, axles and driveshaft.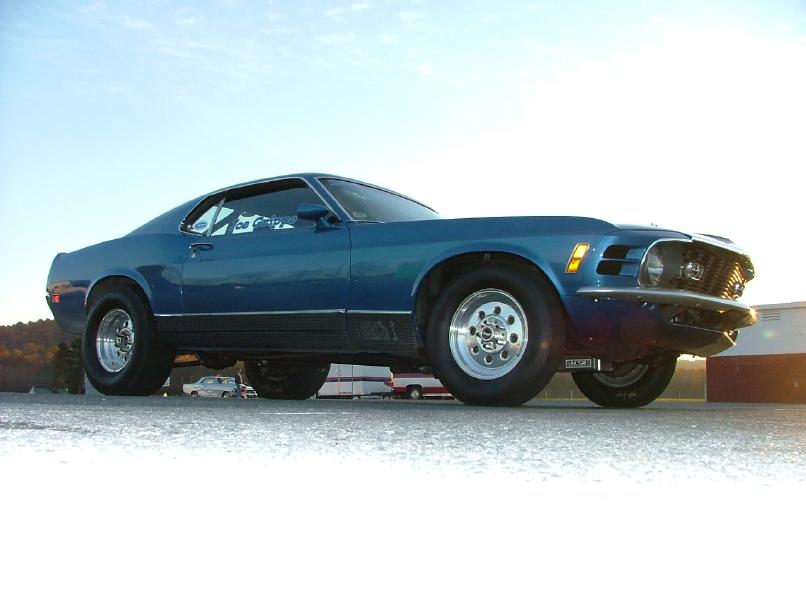 Chassis - MD Race Cars cage and subframe connectors, Calvert racing shocks,
Caltracs, strut rods and split mono-leaf Springs, Lamb brakes.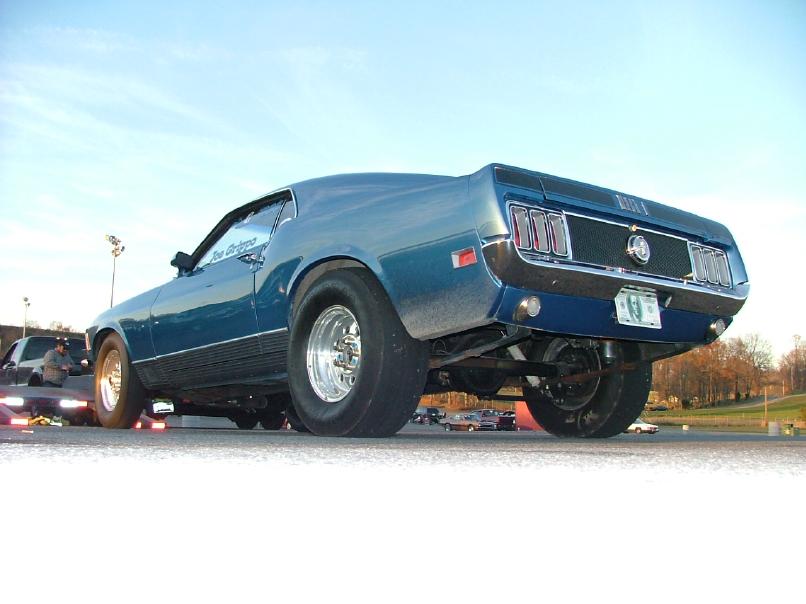 Misc. - AutoMeter gauges, Mickey Thompson tires, Weld Wheels and Stoud safety equipment.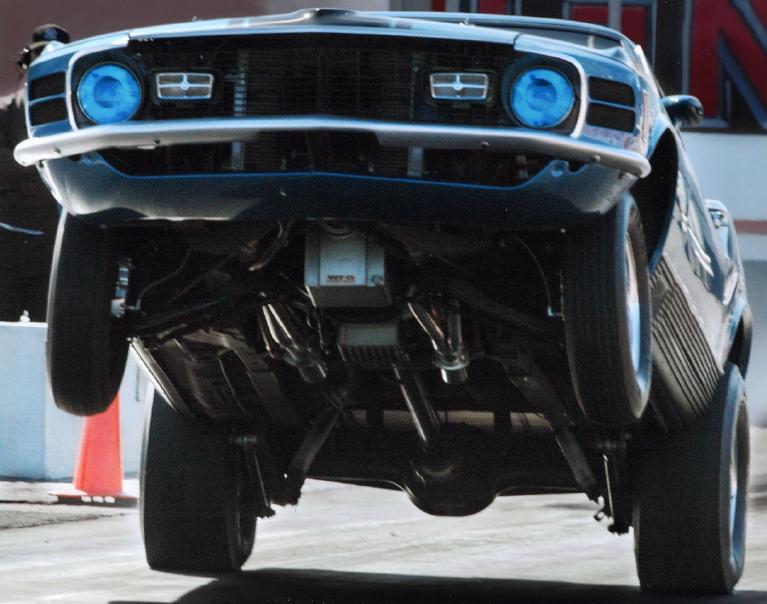 Best ET to date is 10.404 @ 128.09 with a 1.34 sixty foot.
Here's Joe's e-mail address.
---
Return to Mustangsandmore.com
Return to the Mustangsandmore.com Member's Photo Gallery
Go to the next Member Page