kwazykat racing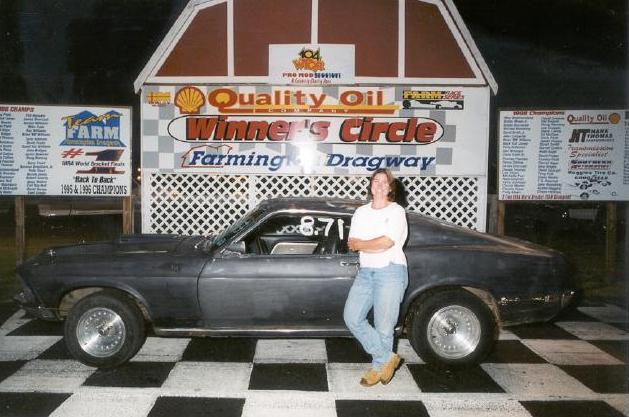 Here is the latest shot of me looking worn and grubby after a
grueling day at the track! I took second place in my class!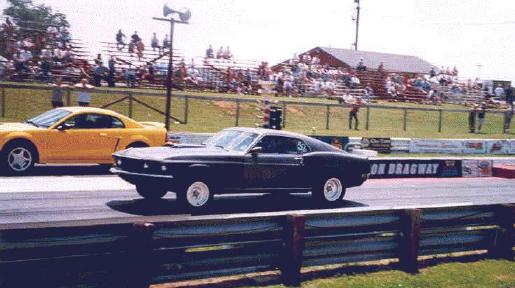 Me, in the '69 Mach 1, coming out of the gate during time trials...
She runs an eighth consistantly in the 8.70's, Pure Stock Eliminator
Division. 8.60's when the weather cools. (will it ever not be in the 90's?)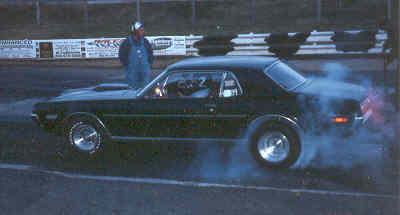 This is me starting my burn out in dad's Cougar. ETs in the eighth
are 8.20's in good air, low 8.30's in dead heat NC summers!! My dad's
'68 kat is street-legal. This is his daily driver.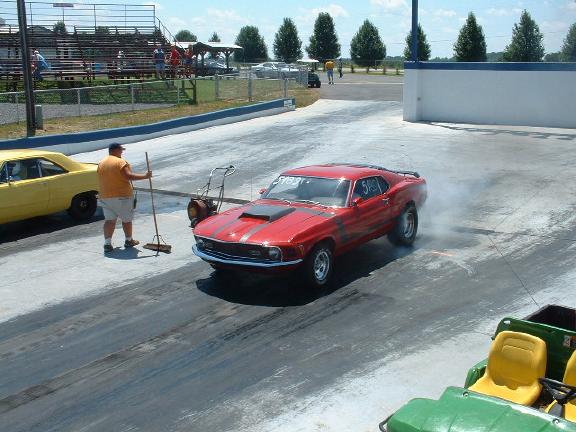 I am currently racing boyfrinn's street-car with my 351/c4 racing combo in her.
Best so far on the eighth mile: 7.55 ET @ 91.8 MPH and 1.65 60'.
I love racing this sweet ride!



This is dad's current racer, a '70 Sportsroof. Built from the hooves...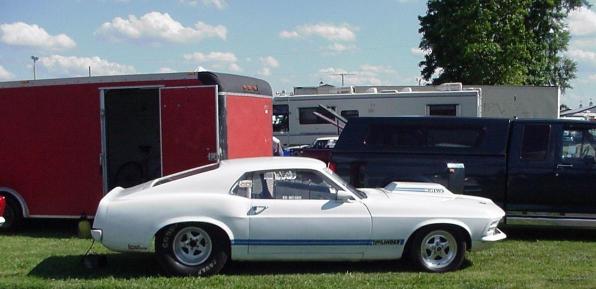 ...up by him and my younger brother. It does the 1/8th in the 6.60's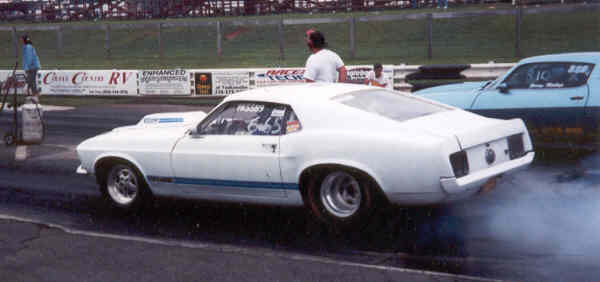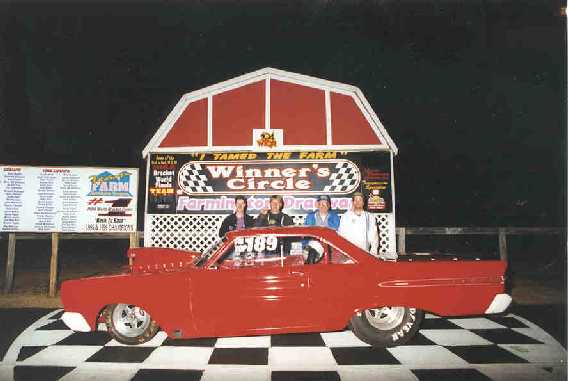 This is baby brother Dave's '64 Comet Caliente drag car.
Dave's Comet does the 1/8th in the 5.70's.


Here it is, warming the tires...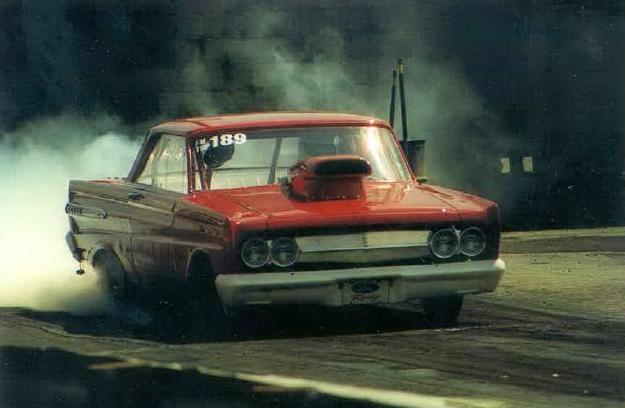 ...still warming...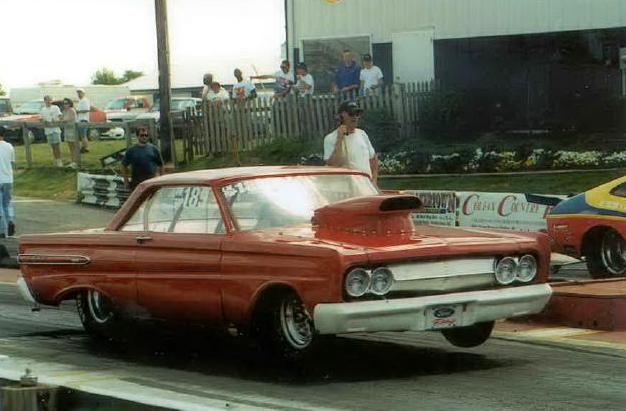 Here it is, launching.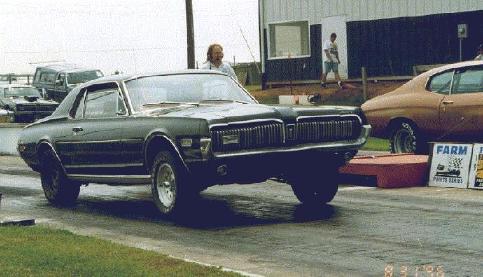 Here is brother Dave's '67 Cougar. It does the 1/8th in the 7.40's.
---
Click here to return to kwazykat's photo page
Return to Mustangsandmore.com
Return to the Mustangsandmore.com Member's Photo Gallery